Liposuction in Colombia
Liposuction in Colombia is a body-sculpting procedure to remove fat that is unresponsive to dieting and exercising. Liposuction is a popular procedure in both men and women. Liposuction slims and reshapes specific areas of the body by removing excess fat deposits, improving your body contours and proportion, and ultimately, enhancing your self-image.
More and more men and women are choosing liposuction in Colombia. Around the world it is one of the most popular cosmetic procedures. At Premium Care Plastic Surgery – serving greater Cartagena, Barranquilla, Central and South America, the United States, Canada, and Europe – liposuction is used to help patients eliminate unwanted fat from many parts of the body: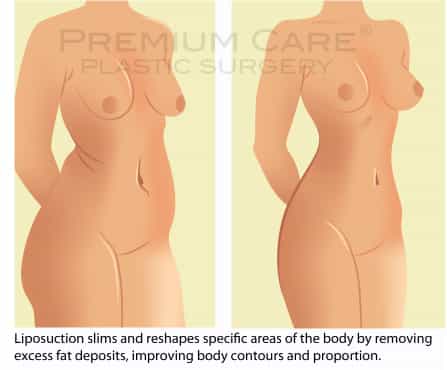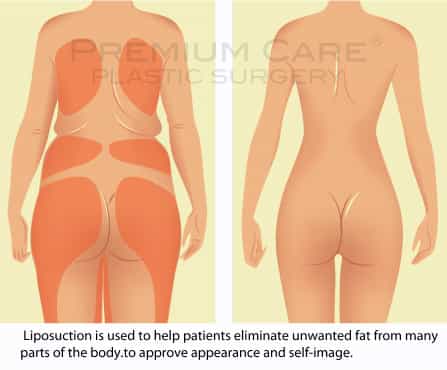 In some cases, liposuction in Colombia is performed alone, in other cases it is used in combination with other plastic surgery procedures such as a facelift, breast reduction, or a tummy tuck.
Contouring for Men and Women
Advanced liposuction in Colombia techniques allow our plastic surgeons to drastically improve the shape of the body, removing unwanted fat and accentuating desired curves. Men often choose liposuction to remove their 'love handles,' or localized fat on their chest, stomach or neck. Many women want to remove excess fat from their hips, thighs, abdomen, knees, ankles, or neck. Liposuction is also a popular procedure for women to include in a Mommy Makeover to reverse the visible effects of childbirth and breastfeeding.
Not every new technique is appropriate for every patient. Your surgeon will evaluate your candidacy for these liposuction techniques during your confidential consultation.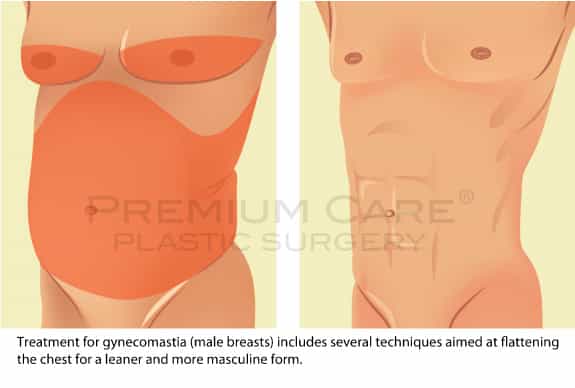 What You Should Know about Liposuction in Colombia
There are some key concepts that can help you understand liposuction and prepare you for your consultation. Here are a few things to keep in mind:
● There are several different techniques for liposuction in Colombia. Your surgeon will explain your options and recommend the most appropriate technique for you.
● Candidates for liposuction in Colombia should be at or near their target weight with small fat deposits that will not respond to diet or exercise
● You can expect to miss about a week of work.
● When performed by a qualified plastic surgeon, liposuction is safe.
Those are just some of the basics. Explore this section of our site to learn more.
We hear all kinds of reasons why put off cosmetic improvement. Some mothers are worried about taking time away from their hectic schedules to undergo a surgical procedure. While time is a precious commodity for all of us these days, stop and think about how much your beauty and health are worth to you. Would you be able to accomplish more at home and at work with a fresh perspective and younger feel? For many of our Colombian patients. as well as our international patients the answer is, "Absolutely!"
"I just wanted to feel good about me again."
"I would have done it years ago if I would have known how I was going to look."
Other women are worried about focusing on themselves, rather than their families. Many of our patients find that it's essential to do both: recognize that how you feel as a mom is integral to the strength of your family. It is simply not self-centered or vain to take care of yourself or to want to feel youthful, sexy and self-confident. Having a positive self-image certainly benefits you, but it also can improve your interactions with loved ones. You may be a mommy, but at Premium Care we never forget that you are still your own woman.
Trust the doctors at Premium Care Plastic Surgery to provide you with a wide array of cosmetic surgery options, including breast lift, body sculpting with liposuction, and tummy tuck in Cartagena. Our doctors are also all experts in facial plastic surgery, and offer facelift, eyelid surgery, brow lift and rhinoplasty. Our surgeons personalize your treatment using modern techniques to minimize pain and recovery time so that you get great results and can quickly return to your family and your life.
For plastic surgery after childbirth, women from Colombia as well as patients from abroad trust the plastic surgeons at Premium Care Plastic Surgery. Patients can choose from a full selection of mommy makeover procedures, all performed in state-of-the-art surgical facilities and luxurious environment at Premium Care.
Did you know that we offer cosmetic plastic surgery financing? We have a whole group of partners including Visa, MasterCard, American Express, Diners Card. All offer complete financing up front with a payment schedule to meet your needs. Ask one of our staff for assistance.
Liposuction in Colombia videos
About Liposuction in Colombia
Consultation & Preparation
Procedure & Recovery
Vocabulalry & FAQ's